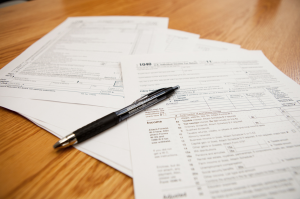 At Bertz, Hess & Co., we provide a blend of financial services that reaches well beyond traditional accounting. We constantly evaluate and adjust our offerings based on what our clients need. We help our clients reach their financial goals by taking the time to know and understand their particular financial situation and their big-picture goals. This personalized care enables us to give sound advice, reduce tax liability where we can and support our clients as they plan for the future.
Bertz, Hess & Co. offers a variety of services, including:
Audits, Reviews and Compilations
Tax Preparation and Planning
Management & Advisory Services
Business Succession Planning
Estate Planning
Information Technology (IT) Services
Our wide knowledge base and depth of experience allows us to handle and coordinate all of our clients' financial needs. At Bertz, Hess & Co., we believe that a relationship between a CPA firm and clients should not be limited to once a year. We take great care to staying in touch with our clients throughout the year – so that they can build a proactive and informed approach to their financial well-being.