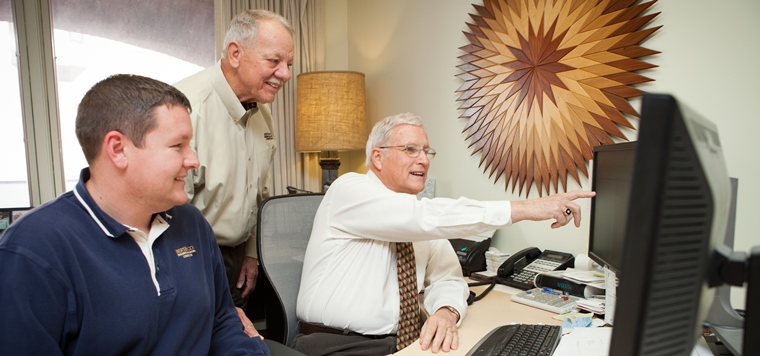 MANAGEMENT AND ADVISORY SERVICES

The relationship between you and your accounting firm should be much deeper than "doing your taxes" once a year. You should feel comfortable turning to them as a trusted resource to help you grow your business. Bertz, Hess & Co. is familiar with not only the financial aspects of our clients' businesses, but also with their products, services, facilities and personnel. It is this collection of information that allows us to provide non-biased management advisory services to help your business prosper.
Bertz, Hess & Co. understands that all businesses sometimes face challenging circumstances and choices – from day-to-day questions to long-range planning and analysis. We provide guidance and financial insight to help our clients make intelligent decisions for their business. In addition to being a general sounding board, we:
Offer analysis of financial and operational procedures
Perform feasibility studies
Assist in leasing and financing arrangements, and mergers and acquisitions
Offer interim CFO/controller services
When situations appear where you need counsel, we use the insight we already have about your company to help you make a sound decision. We won't make decisions for you, but working with you, we can evaluate the facts and weigh the options. Our customized services allow our clients to avoid fiscal frustrations and instead focus on running their business.
BUSINESS SUCCESSION PLANNING

One of the concerns of business owners is how to effectively transfer ownership of the company to the next generation or a key employee. While some owners choose to sell their businesses outright, others prefer the notion that their business – as currently run – will continue on after they are gone. Bertz, Hess & Co. specializes in facilitating business succession planning in a financially and tax-effective way.
Over the years, our professional team has helped hundreds of companies make knowledgeable decisions about their businesses' futures. This includes actively discussing business succession options and developing a plan years before retirement. For many, a business is more than just a line item on a retirement portfolio; it is a part of a personal legacy. Furthermore, mentoring the next generation of leaders is an important element to a business' long-term success, so proper succession planning ensures that the transition from owner-to-owner or generation-to-generation is seamless.
Bertz, Hess & Co. helps clients determine the worth of the business and will solicit industry experts to assist in this process, if necessary.  If you plan on transferring the business to a family member or other related party, we can help formulate a fair, tax-effective and financially-feasible plan to accomplish your transition goals.  If you prefer an outright sale, we can review potential sales transactions to calculate the tax effects and ensure that your financial goals will be realized upon the sale of your business.
Whether helping a family nurture the next generation of leaders or assisting with a business sale, we provide objective advice and financial expertise to enhance the succession planning process.