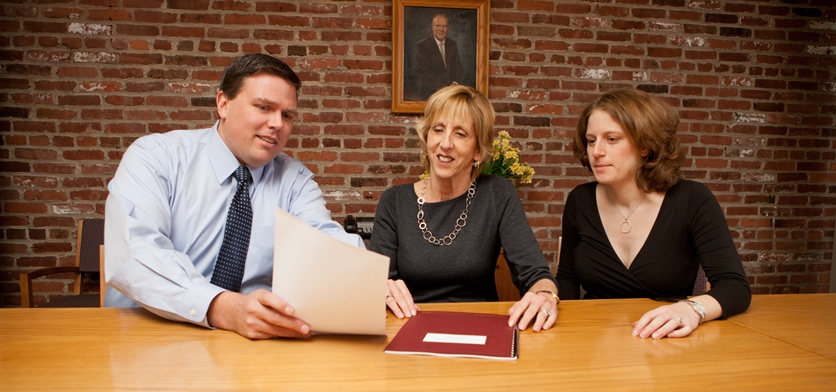 AUDITS, REVIEWS AND COMPILATIONS

Three levels of financial reporting can fulfill the differing needs and requirements of clients. Each involves a varied degree of analysis and responsibility – yet all three levels remain consistent with current standards. Bertz, Hess & Co. assists clients in determining which level of reporting is necessary, and once the report is completed, we help translate the information and advise you so that you can make wise financial decisions moving forward.
A Compilation Report is the simplest form of report. Client-supplied financial information is organized into a financial statement format; this report is primarily used as a management tool.
A Review Report is an intermediate-level report, and is used for management and credit purposes. We interview relevant client personnel to determine the company's accounting principles and policies. Financial data provided by the client are subjected to certain analysis procedures. Our review report indicates that we are not aware of any material changes that need to be made to the accompanying financial information for it to be consistent with current accounting standards.
An Audit Report, the most thorough form of financial reporting, is generally required by a client's internal management and other third parties such as government agencies, lending institutions, creditors and bonding companies. The financial information is studied and tested to the degree that our report gives the positive assurance that the client's financial statements are fairly represented in accordance with current accounting standards.
BOOKKEEPING/WRITE-UP

Meaningful, well-organized financial records ensure that your business operations will run more efficiently on a daily basis and are the foundation of a successful business. Our qualified team members can assist you with the day-to-day tasks associated with bookkeeping, from recording all your financial activity to summarizing and creating financial statements.  Our bookkeeping services can provide a solid basis for efficient tax preparation at year-end, and allow you to focus on running your business instead of keeping records.
FINANCIAL FORECASTS & PROJECTIONS

Forecasting is a necessity when trying to effectively manage and lead a business to profitability. From simple projections to complex financial modeling, our experienced team can assist you in assessing your company's potential future financial performance.  Are you looking to expand and wondering if you have the capital to be successful?  Do you feel like you need to hire additional employees but are unsure if it's financially feasible?  We can help you answer these questions with a financial projection.  Although no one can see into the future, we can help you make the best decision possible based on your current financial information and the assumptions we help develop through the forecasting process.